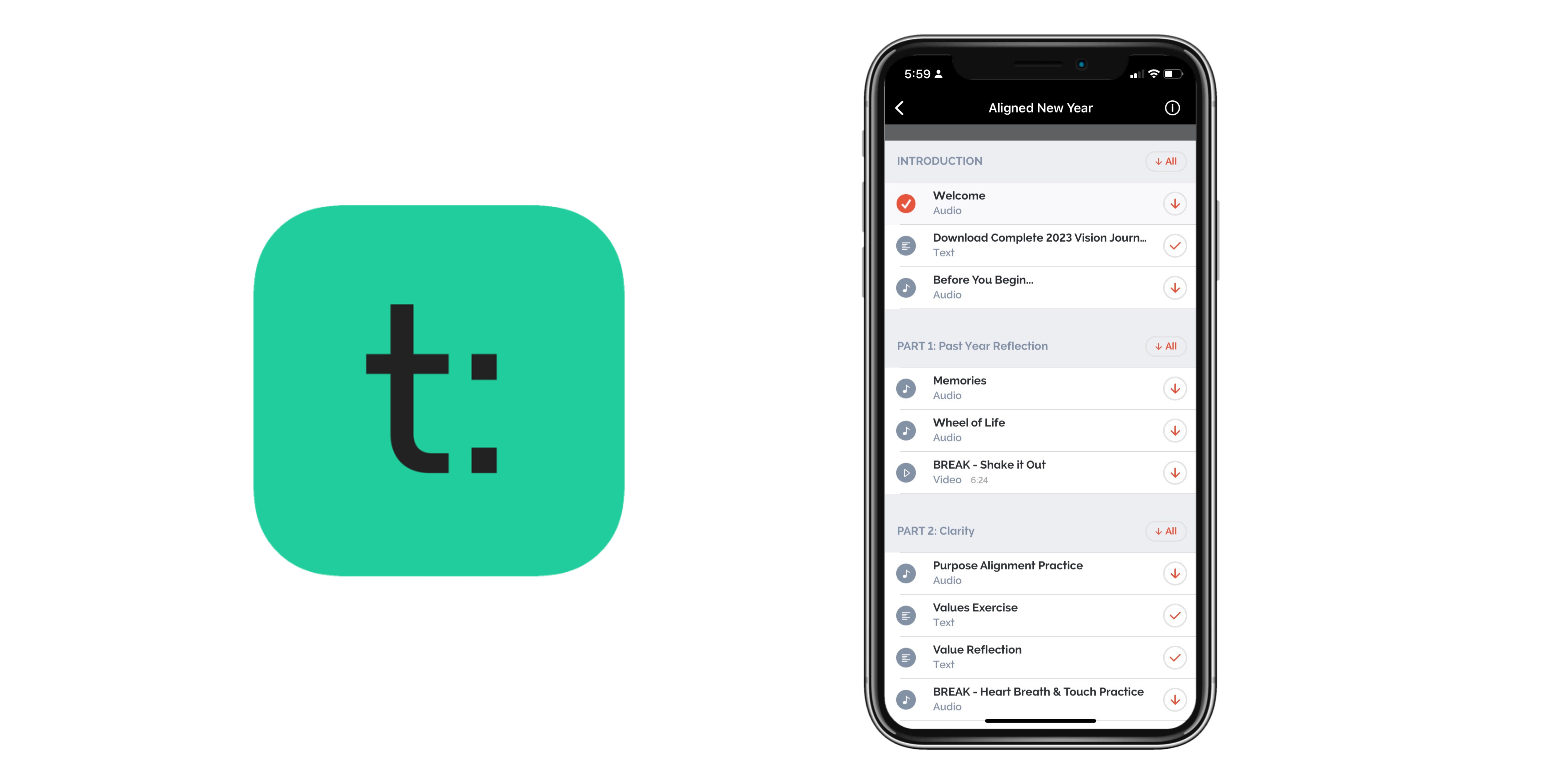 LISTEN ON THE GO!
Download the Teachable App on your phone to log into your account and complete your 2023 Vision Journal from anywhere!


My name is Annabelle, I'm a trauma-trained somatic purpose coach and the creator of this Vision Journal!
As a somatic purpose coach, I use embodiment practices (like the ones found in the accompanying Vision Journal Course) to help you connect to your inner truth and usher in the next level of your personal evolution. I have always loved end-of-the-year reflections because I find that the energy around the fresh start of a new year is perfect to re-align and recommit to the things that are most important to us.
I've created a new Vision Journal, every year since 2018, and every year I challenge myself to refine the exercises to help you connect with and achieve the amazing heart-centered vision you have for your life.
It is my hope that this Vision Journal helps you align with your purpose and connect with the most authentic version of yourself.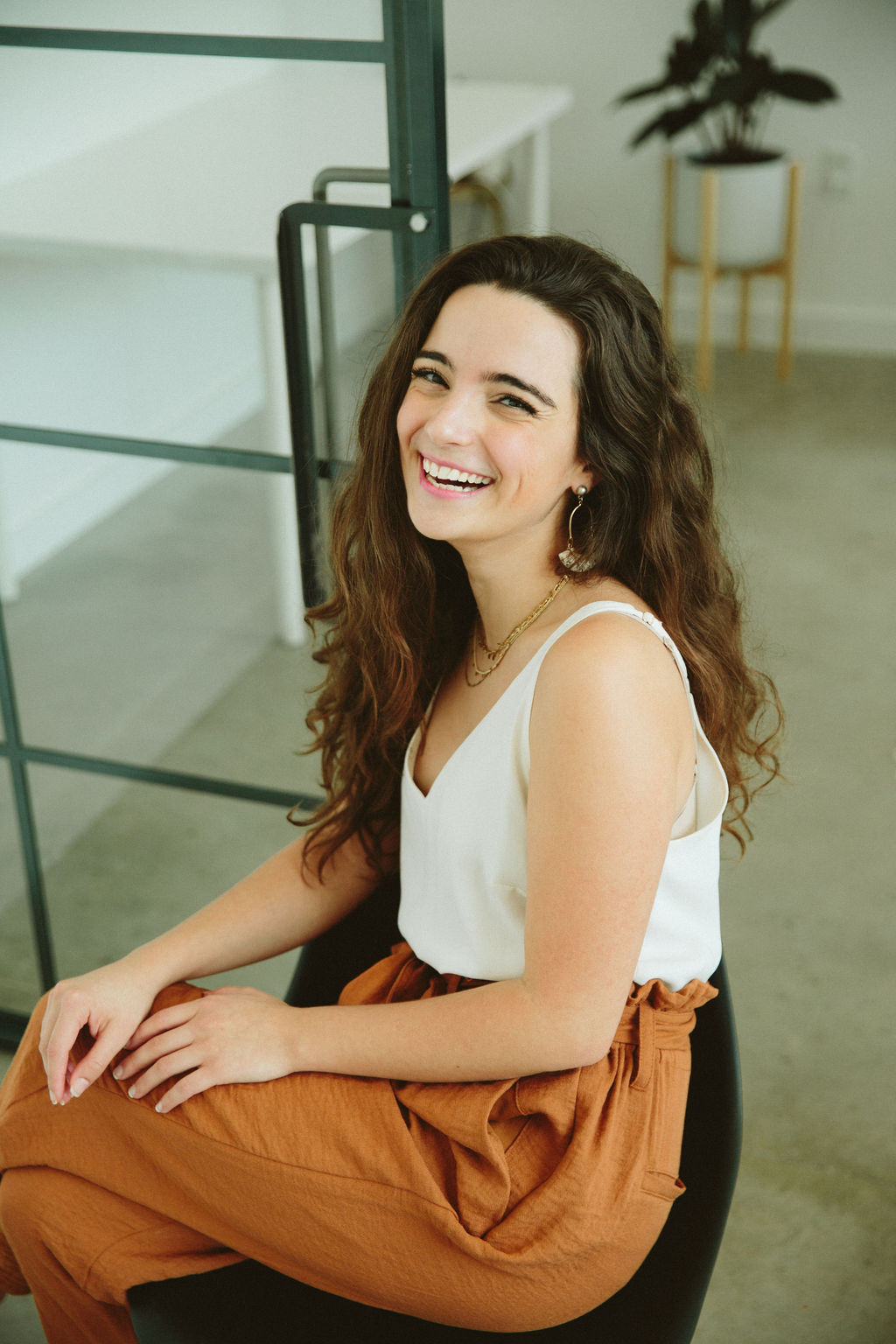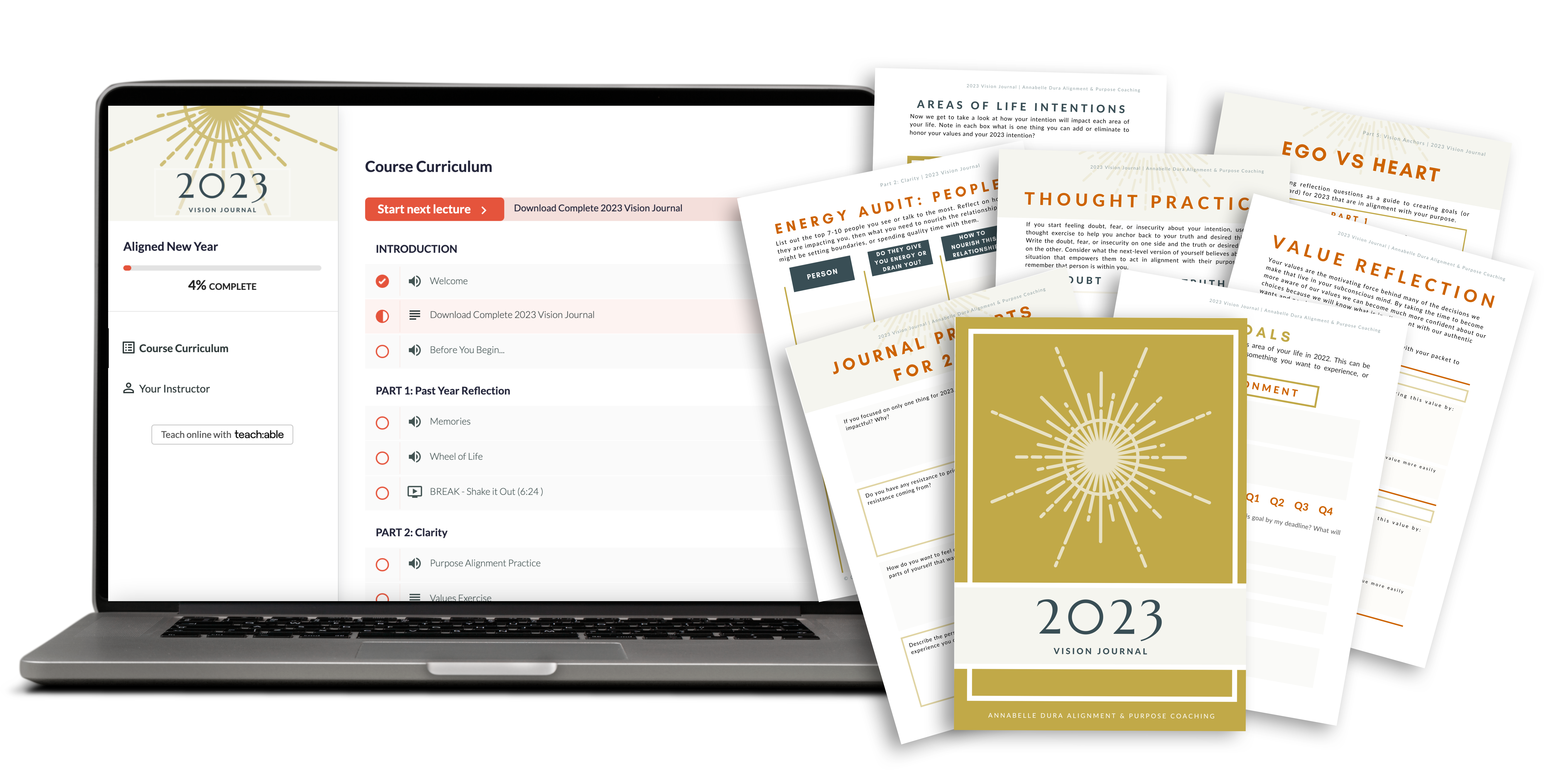 DON'T FORGET THE BONUSES!
This year's vision journal boasts 50 pages of updated exercises, reflections, and journal prompts, along with bonus planner pages, an identity meditation, and 4 unique embodiment practices.